Our Volunteers at Villa Pascal
God bless our volunteers!
Approximately 150 live music concerts have been held yearly - either in the morning, afternoon or in the evening.
Frequent visits by Catholic Women's League members and First Nations Elders.
Clubs attend and serve at Villa events such as Christmas Dinner, Spring and Fall Teas and our Annual Pie Auction.
Volunteers regularly accompany residents to appointments when families are unable to attend.
Volunteers accompany residents on outings in the community such as the local Fair, Parade and Chuckwagon Races, Western Development Museum, Battlefords Provincial Park and the Aboriginal Awareness Celebration.
Local Catholic High School students participate at Villa providing Community Service hours.
To show our deep appreciation for our volunteers, Villa participates in the annual Regional Volunteer Appreciation Evening.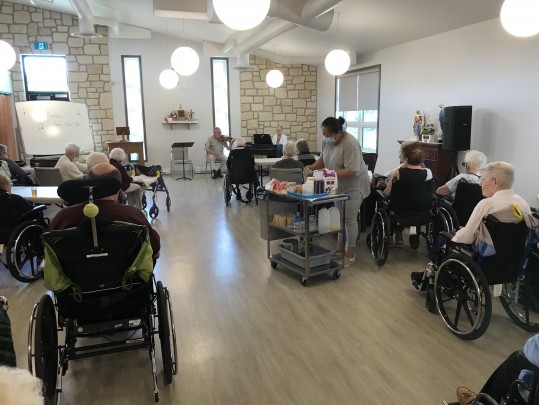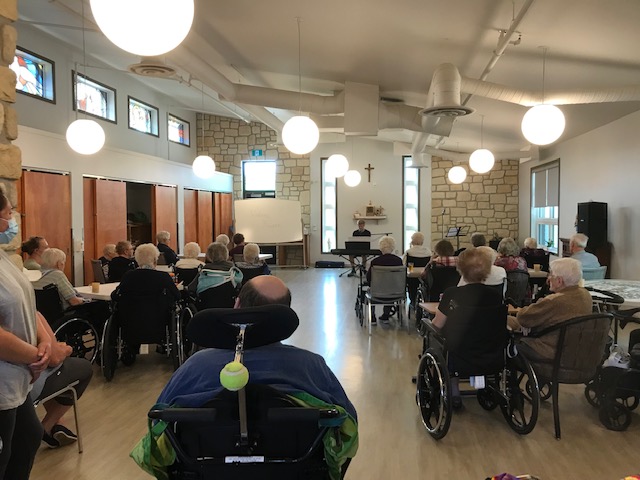 If you would like to join our team of volunteers, please