Welcome/Bienvenue
We are a French Catholic based Long-Term Care Facility, affiliated with Sask. Health Authority. Villa Pascal is a member of the Catholic Health Association of Saskatchewan and of Canada.
In partnership with others, we create and offer a safe, healthy and comfortable, home-like environment for residents, families, staff and volunteers.
In keeping with the teachings of the Catholic Church, our dedicated and caring team provides compassionate holistic care, with respect for the uniqueness of all people.
---
Villa Pascal Visiting Hours and Restrictions:
Please note that although we try to keep families up to date, MHO Restrictions may change without notice.
If you have any questions related to family presence restrictions, please speak to your loved ones care team.
December 15, 2021
Dear Residents, families, and support persons of the Villa Pascal:
On December 15, 2021, The Villa moved to Recovery Phase for Family Presence Restrictions. This change is in response to the changing safety indicators locally including the reduced outbreaks, the improvements in local transmission rates in the Battlefords and the recent implementation of the proof of vaccination requirements for staff and families/supports in Long Term Care.
Recovery Phase in Long Term Care means;
The limit on the number of essential family/support persons or visitors that can be designated or present at a time (during indoor or outdoor visits) for each resident is 2 at one time.
Family/support persons are no longer restricted to number 1 and 2 contacts.
Frequency of family presence is Tues/Thurs/Sat 1-4pm and Wednesday 4-8
We are unable to accommodate larger groups due to space issues.
Everyone is required to follow SHA guidelines for screening, personal protective equipment and distancing, even if they are vaccinated.
Reminder that proof of vaccination for Family/Support Person(s) is now required. Anyone entering a Long Term Care home (including affiliates) should be prepared to show proof of full COVID-19 vaccination or negative COVID-19 PCR or Antigen test result taken within the last 72 hours (a list of places to get this test is available on the Government of Saskatchewan website. You will also need one piece of photo ID or two pieces on non-photo ID.
Visiting Hours
Tuesdays, Thursdays and Saturdays:
1:00 pm - 4:00 pm
Wednesdays 4:00 pm - 8:00 pm
1 person (#1 Contact

or

#2 Contact)
may visit at a time.
Please go directly to resident's room.
Visitors must be vaccinated, or show proof of negative test.
Please do not park in the staff parking lot.
Visitor Rules at this time:
Visitors

must

wear a mask at all times.

Upon arriving, visitors must go straight to the resident room. In order to limit contact, we ask that you do not visit with other residents or leave your loved one's room during the visit.

Visitors taking residents outdoors must use the East entrance.

Visitors are allowed to take residents on a leave of absence only if they can ensure that COVID precautions are followed as per government instructions.
Tickets are available at Discovery Co-op Pharmacy, FF2, Leisure Time Sports and our Raffle Table located across from the Cafeteria.
Our Renovation Progress:
Our newly renovated Kitchen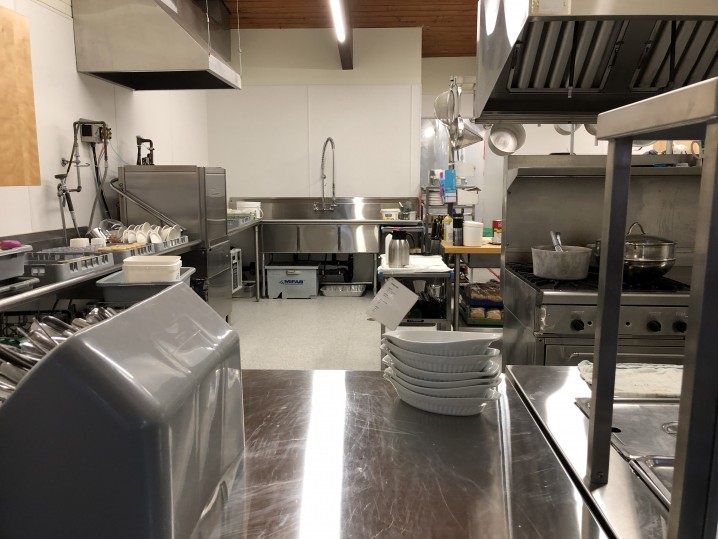 Our Front Entrance - as of Nov. 12, 2021
Our Chapel - as of Dec. 10, 2021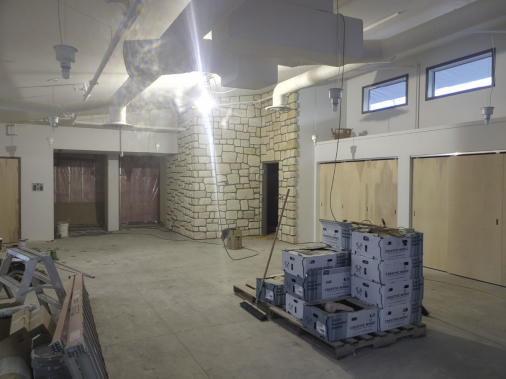 Hallway to 4 new Resident Suites- Dec 17/21
New Resident Suite (1 of 4) - Dec 17, 2021